Country musician Justin Townes Earle has settled in Nashville and with 'Single Mothers' he's released his most mature album yet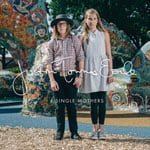 ingle Mothers, Justin Townes Earle's sixth album, is released on Vagrant Records (US)/Loose Music (UK) after a well-publicised (mainly through Earle's own Twitter outbursts) falling out with Communion Records – just another eventful chapter in his life. Recorded live with his four-piece touring band, it is a contemplative slice of Americana from the recently sober and newly married singer-songwriter.
It is the combination of Earle's new maturity and the freshness of the live recording which gives the album a feel of calm clarity, even more amazing considering the turbulent history of its making. Out of this calm comes a new perspective on his past, especially the title track on which he rebukes his absent father (country musician Steve Earle) who "never offers even a dollar, he doesn't seem to be bothered".
Single Mothers is a ruminative album which is a step away from Earle's last, the Stax-inspired Nothing's Gonna Change The Way You Feel About Me Now. On both It's Cold In This House and the sublime Picture In A Drawer, Justin is left alone with just his guitar and Paul Niehaus' pedal steel, and these simple compositions provide the perfect backdrop for his sorrowful vocals.
This is music for those who like their country full of anguish and with a hint of the blues, for fans of Willie Nelson and JJ Cale alike. With his roots (and soul) now firmly in Nashville, Justin Townes Earle has made another great record.
Verdict: A contemplative country gem
Duncan Haskell
---
---
---